Our private aviation company GS Aviation has a fleet of two high-comfort aircraft that perform business flights, tourist flights and medical evacuations.
The company holds an Air Carrier Certificate issued by the Civil Aviation of Madagascar and meets the standards of the International Civil Aviation Organization.
FLIGHTS ON DEMAND
MEDICAL EVACUATION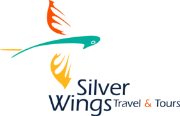 Subsidiary of Sipromad Group, SilverWings Travel & Tours is an approved travel agency IATA et IATAF. Its expertise as a Tour Operator allows tailor-made tours with the support of its partner GS Aviation, which offers private flights on demand.
Since 1992, SilverWings Travel & Tours accompanies travelers in their desire to escape, to wander, and to explore Madagascar and abroad.