As a Malagasy family group of entrepreneurs, attached to the economic development of the company, we are committed to transmitting a positive impact to future generations by offering quality products and services, with a large outreach and respectful of the environment and by acting as a responsible employer for the support of local employment and for better conditions of health and development for all.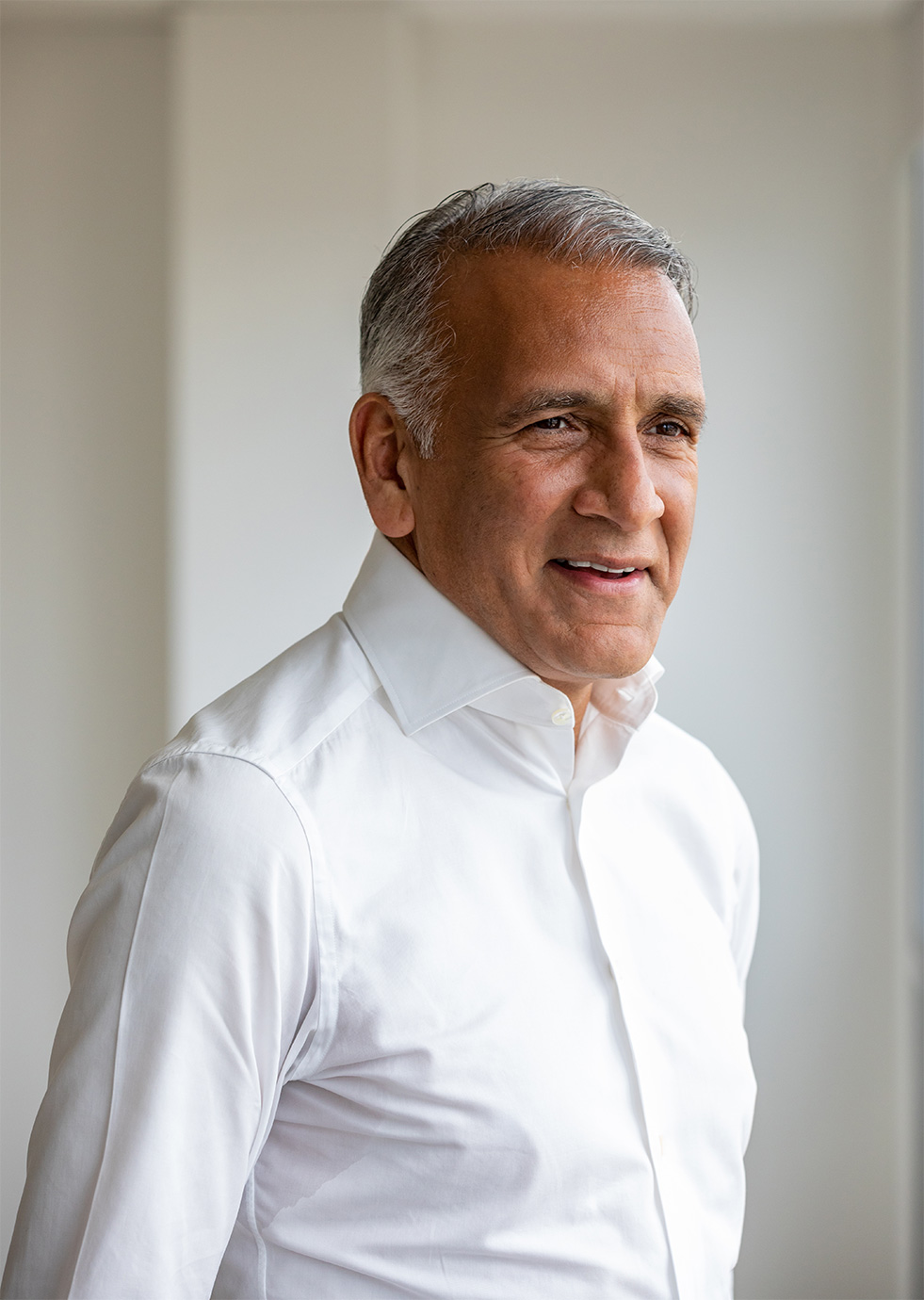 Ylias AKBARALY
CEO de Redland
(holding de Thomson Broadcast – GatesAir et Groupe Sipromad)
In twenty years, the Sipromad Group has multiplied its workforce a hundredfold and turnover has gone from €20,000 to €200 million. We owe this outstanding growth first to the creator, and to my parents and colleagues.
Starting from nothing and building the foundations of the Group, they passed on to me a passion for work and for the challenge of pushing beyond limits. By standing up for values like integrity, honesty and fairness, they also forged my vision of entrepreneurship. Whether we consider yesterday, today or tomorrow, a company is only meaningful if it is useful and benefits everyone. Including its clients, its employees and their families, its home country, and all of society. Likewise, it cannot succeed unless it acts responsibly towards the environment and neighbouring communities. Finally and above all, a company's performance depends on the commitment of its employees, all high-level professionals, and their pride in contributing to a collective adventure.
At the Sipromad Group we are always ready to listen to every staff member and actively care for their wellbeing, which is why our 3,000 employees give their very best.
To grow and drive together with one common objective: the pursuit of excellence.
« A COMPANY IS ONLY MEANINGFUL
IF IT IS USEFUL AND BENEFITS EVERYONE »
The Sipromad Group is deeply involved in community life thanks to the actions of the Akbaraly Foundation for the research and development of treatments against gynecological cancer and breast cancer.
Only a sustainable business model that takes into account the environment, the society in which we live, and the personal development of our employees, will allow us to maintain our market position and our reputation.
Company founded in the north of Madagascar. Arriving from Gujarat (India), Merally Manjee landed in Madagascar and started a small trading company in the north of the main island.
After taking the reins from his father, Merally Manjee, Sermamod Akbaraly furthered the company and subsequently founded Sipromad, a retail business specialized in detergents.
Sermamond Akbaraly entrusted Sipromad to his son, Ylias Akbaraly, who transformed it into the diversified coporation it is today: Groupe Sipromad.