The Sipromad Group's success began a century ago. A century in which three generations of bold, pioneering and visionary entrepreneurs followed one another. Through the decades, the fruit of their perseverance, hard work and ambition to reach out to everyone has always been there: the Groupe has remained a family business but now forms a powerful conglomerate in several key sectors of the Malagasy economy. Maintaining thirty years of specialization in manufacturing and marketing mass consumer products, the Group diversified into services and technology under the guidance of Ylias Akbaraly. In parallel, Ylias Akbaraly led the push since 2000 to build the business internationally, which today represents the main driver of its financial strength.
Thanks to a series of strategic mergers and acquisitions achieved in recent years, the Sipromad Group has built a solid foundation of assets enabling it to nourish ambitions for expansion into new geographies (United States, Europe, Asia) and new sectors (digital radio and television) for years to come.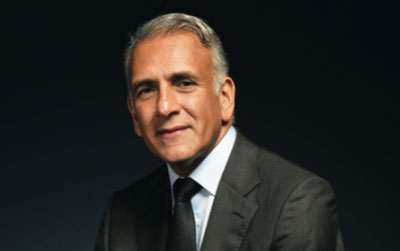 Ylias AKBARALY
CEO of Groupe Sipromad
Chairman of the Board of Directors of Thomson Broadcast
In twenty years, the Sipromad Group has multiplied its workforce a hundredfold and turnover has gone from €20,000 to €200 million. We owe this outstanding growth first to the creator, and to my parents and colleagues.
Starting from nothing and building the foundations of the Group, they passed on to me a passion for work and for the challenge of pushing beyond limits. By standing up for values like integrity, honesty and fairness, they also forged my vision of entrepreneurship. Whether we consider yesterday, today or tomorrow, a company is only meaningful if it is useful and benefits everyone. Including its clients, its employees and their families, its home country, and all of society. Likewise, it cannot succeed unless it acts responsibly towards the environment and neighbouring communities. Finally and above all, a company's performance depends on the commitment of its employees, all high-level professionals, and their pride in contributing to a collective adventure.
At the Sipromad Group we are always ready to listen to every staff member and actively care for their wellbeing, which is why our 3,000 employees give their very best.
To grow and drive together with one common objective: the pursuit of excellence.
« A COMPANY IS ONLY MEANINGFUL
IF IT IS USEFUL AND BENEFITS EVERYONE »
Company founded in the north of Madagascar. Arriving from Gujarat (India), Merally Manjee landed in Madagascar and started a small trading company in the north of the main island.
After taking the reins from his father, Merally Manjee, Sermamod Akbaraly furthered the company and subsequently founded Sipromad, a retail business specialized in detergents.
Sermamond Akbaraly entrusted Sipromad to his son, Ylias Akbaraly, who transformed it into the diversified coporation it is today: Groupe Sipromad.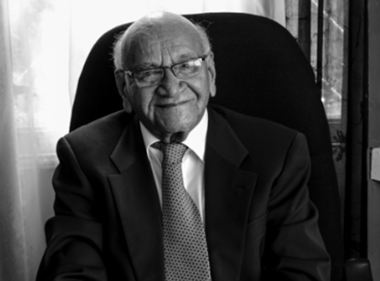 Sermamod Akbaraly
Président d'honneur
Sermamod AKBARALY
Président d'honneur